How to use Regia Pairfect to knit 2 socks identical!
Posted on
Regia Design Line Pairfect Arne & Carlos - 4ply socks yarn has yellow yarn as a marker for you to knit 2 socks top-down: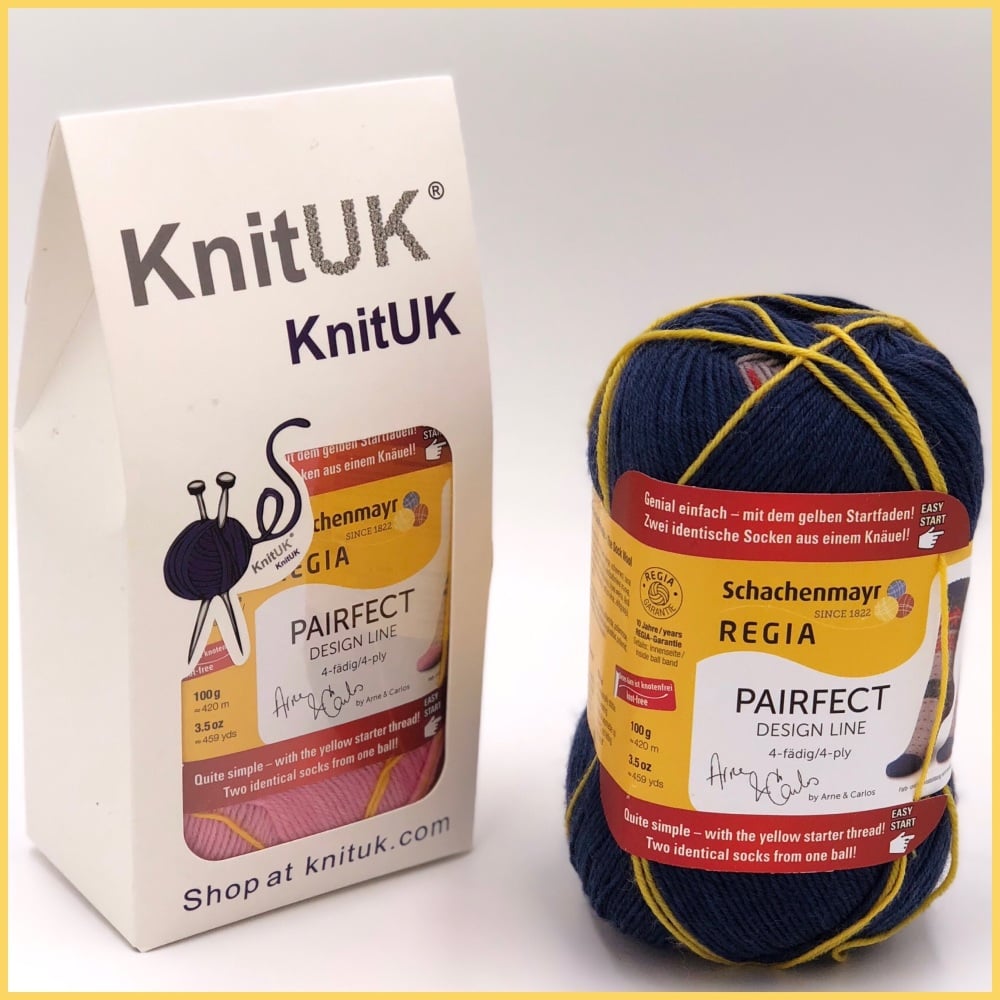 - starting from the centre of your yarn ball...discard the yellow colour and cast on 16 stitches in each of 4 needles for man (64 stitches in total) or 15 stitches for woman (60 stitches in total).
- rib 1x1 until 1st colour ends.
- when colour changes knit the leg length in stockinet until 1srt colour appears.
- knit short-row heel in the 1st colour. Leave 6 stitches in each needle (12 stitches)
- knit your correct foot-length in stockinet. Then, decrease to toe end finish.
- pull all the rest of the 1st yarn colour from the centre of the yarn ball until you see yellow yarn...then dicard all of it and cut the yarn off when you see the 1st colour again for you to cast on the next sock.
* There are YouTube videos from Arne & Carlos showing how to knit socks with Pairfect ...and another video showing how to knit short row heel.