Welcome to KnitUK! From the comfort of your home order your knitting and crafts products to get them delivered to your door!
Famous Brand Yarns: a selection of natural and man-made fibres excellent for Knitting, Crochet, Loom Knitting and many more Art & Craft projects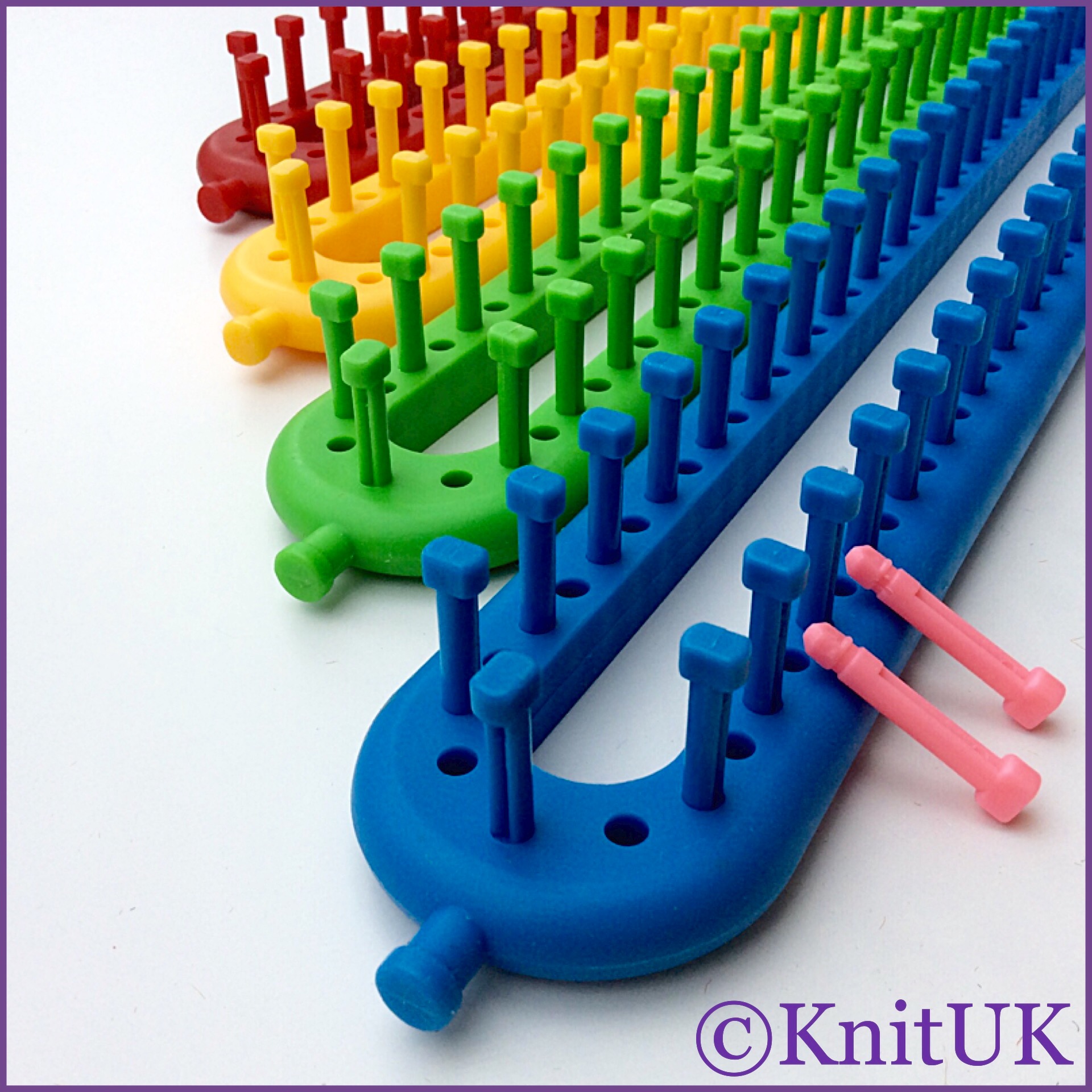 A vast range of Knitting looms: Round, Long and Infinity Loom, Flower Loom & knitting dolly french knitter spool looms, rubber band looms and bracelet makers
KnitUK Knitting Kits are excellent gifts! Choose from Kits for Knitting, Crochet, Cross-stitch, Tapestry, Paracord, Knook, Art & Craft and Knitting Loom Kits
A good selection of knitting needles, crochet, Afghan, Tunisian and Loom hooks, Knooks, Knitting Needle and Crochet Hook Sets.
Publications: Knitting, Crochet, Loom Knitting, Knooking, Paracord and Art & Crafts. Choose your favourite Patterns & Books
High quality Fabrics, accessories for sewing, knitting, crochet, needlework and Art & Craft projects
Shop Online at KnitUK
Time to Knit, crochet, art & crafts...
Excellent brands knitting wool and yarns, value Knitting needles & Crochet hooks, knitting Patterns, Fabrics, New Series Knitting Looms and selected knitting accessories for your projects. Carefully packaged, are excellent gifts to your friends or loved ones.
NEW in SHOP
Digital Knitting Row Counters / KnitUK Design Kits / GMC Knitting Book
Christmas Special Edition
This Hi-Tech gadget can be so useful to your WIP... never more miss a row when knitting, crocheting or loom knitting :) Also great for Golf, football and prayers. Now it is known as fidget toy !!!
25 Quick and Easy Projects to Make!
Don't miss out these 25 simple and stunning knitting projects to make from your yarn stash by Emma Osmond in this new book by GMC Publications.
Winter is coming...
Take your knitting skills to another level using Rowan classic wool yarns and following fashionable patterns!